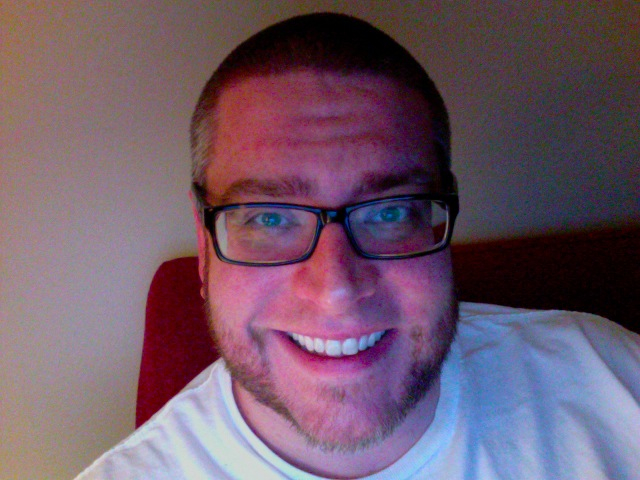 ---

Please connect with me via Facebook, LinkedIn, and public Twitter, if you like.


---

After working in Trust Operations at MUFG since the spring of 2008, I was offered and accepted a new role at MUFG, in the Quality Center of Excellence. Process improvement has been front-and-center on my resume for years, and now I am part of a team whose sole purpose is to drive process effectiveness and transparency throughout the organization. It is not overstating to say that I am absolutely thrilled.

At home, all is well. My awesome wife is happy and healthy, and so is our delightful little kiddo. We love the San Francisco Bay Area and feel grateful to make our home here.

We have a new addition to the family, a black kitten with tufty fuzz named Fuzzary. Fuzzary is doing her best to annoy Zeta, our other cat. Fuzzary wants to play. Zeta wants the teeny baby kitty to buzz off. All in all they are handling the situation quite well. They are both Very Good Kitties.

In my leisure time, I am still reading plenty of the works of the prolific Stuart Woods, particularly his books about the charming cad Stone Barrington. I've not caught the new "Star Wars" film, yet. Erin and I have gotten around to watching some of Seth MacFarlane's sci-fi comedy "The Orville" and have enjoyed it. Oh, and if you like weird and dark and thought-provoking sci-fi, you must give "Rick and Morty" a try (it's not for kids).

I continue to enjoy live music, usually at smaller venues. Last night I took the trek to Sacramento for a stadium show at the Golden 1 Center to see Jay-Z. Few rappers can project themselves and put on a compelling stage show at such a ginormous venue. Jay-Z can, and did.

My best to you and yours -- hope you enjoy your holidays.


---
this page was last updated Monday, December 18, 2017
hand-crafted by Paul Brodhead, using TextEdit.